18 octobre 2012
4
18
/

10
/

octobre
/

2012
16:59
Pour l'Inspi Pub d'Octobre chez Clochette Scrapadonf', il fallait utiliser une étiquette de vêtement, un adjectif pour le titre et nous scrapper !!

J'ai mis des heures à trouver LA photo pas trop moche ...
For the October Inspi Pub at Clochette Scrapadonf', we had to use a garment tag, an adjective for the title and we had to use a portrait of ourselves !!

I searched for hours the right photography ... Well, this one is not too bad ...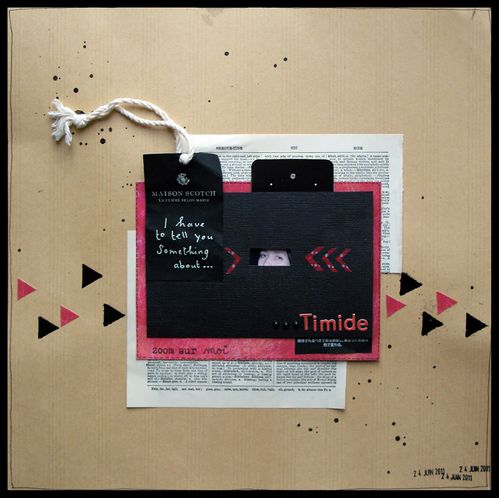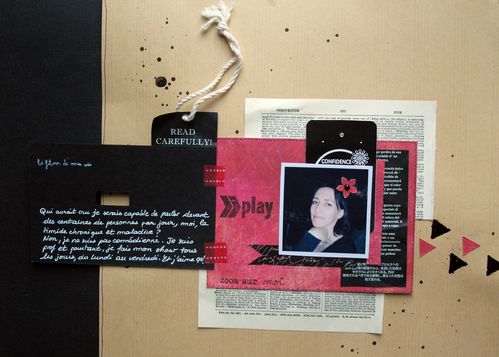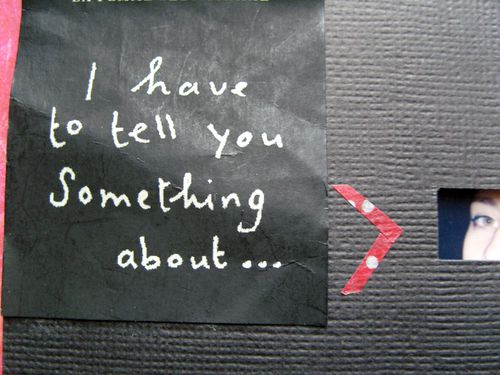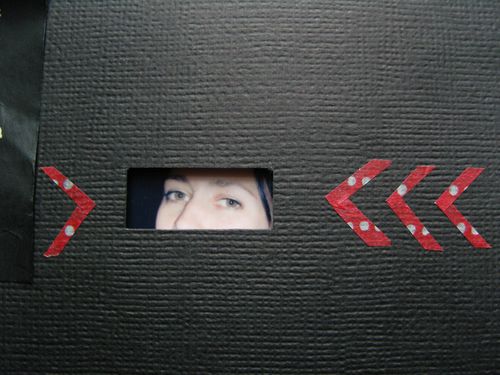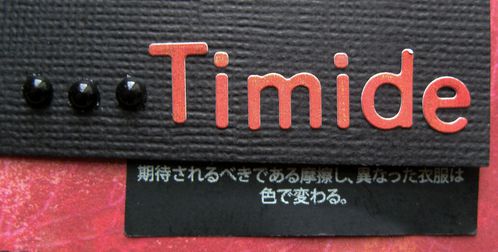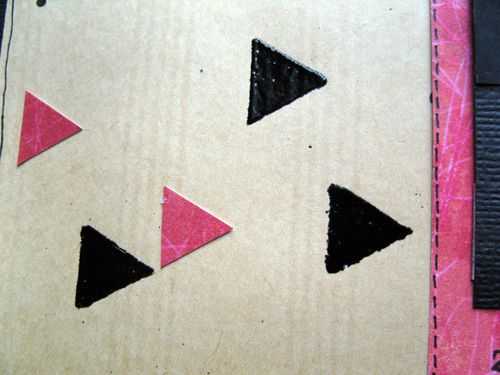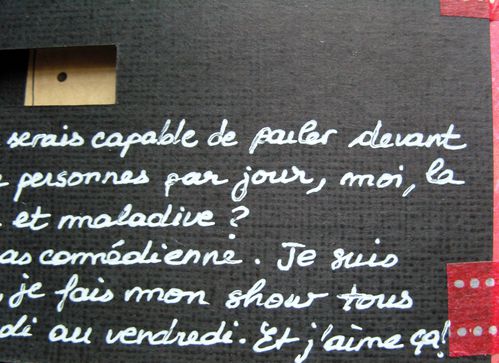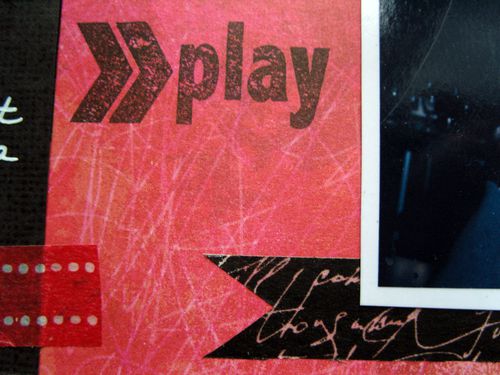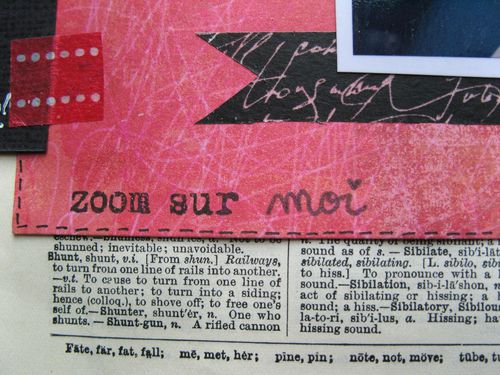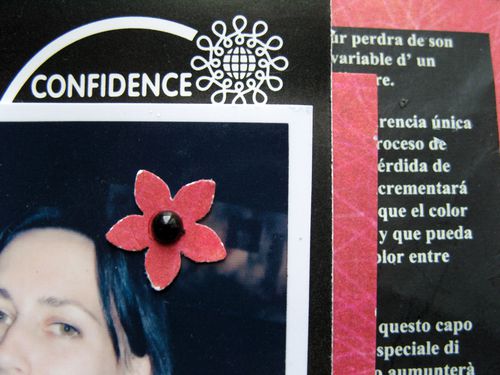 [Edit pour Zorrotte

] : Voici le journaling en entier :
"Qui aurait cru que je serais capable de parler devant des centaines de personnes par jour, moi, la timide chronique et maladive ?
Non, je ne suis pas comédienne. Je suis juste prof et pourtant, je fais mon show tous les jours, du lundi au vendredi. Et j'aime ça !"
Matériel / Supplies :
- Cardstock Kraft, Tampons / Kraft CS, Stamps (Sultane Infocréa)
- Cardstock noir / Black CS (American Crafts - Black)
- Designer Paper (Basic Grey)
- Masking Tapes (Lovely Tape)
- Demie-perle / Half pearl (Atilolou)
- Perforatrice, Poudre à embosser noire / Punch, Black embossing powder (Artémio)
- Pochoir / Stencil (The Crafter's Workshop)
- Stylo à embosser / Embossing pen (Versamark)
- Encre noire / Black ink (Versafine)
- Peinture noire / Black paint (Pébéo)
- Stylo-gel blanc / White gelpen (Uniball)
- Papier de livre, Etiquettes (Maison Scotch, C&A) de récup' / Bookpage, Garment tags (Maison Scotch, C&A) from my stash