2 février 2013
6
02
/

02
/

février
/

2013
11:23
Le blog Badges Folie nous propose un beau concours pour gagner de superbes badges et lettres en bois

. Pour remporter le lot, il faut suivre ces consignes données par chaque membre de la DT :
There's a new challenge on Badges Folie to win flair buttons and wood letters

. We had to follow the instructions given by each member of the DT :
Laetitia67 -> au moins une étoile (one star at least) Les étoiles en page de livre
Zorrotte -> plume (vrai plume, tampons, embellissements.. etc) (a feather) La plume à droite de la photo
Bob/Kristel ->minimum 4 brads (4 brads at least) 5 brads : 2 gros ronds rose & vert, 2 petits jaune et bleu et la flèche beige.
Ceriz -> de la couture (vrai ou fausse) (sewing) Vous avez vu mes progrès en couture machine ?

Trop bien !
Binka -> quelques choses qui brille (paillette, strass…etc) (glittering thing) Les lettres du titre, le coeur et le papillon
Marina -> un embellissement en bois (si vous n'en avez pas, vous pouvez remplacer par un papier effet bois) (wooden embie) Les flèches
Voici ma page / Here's my LO :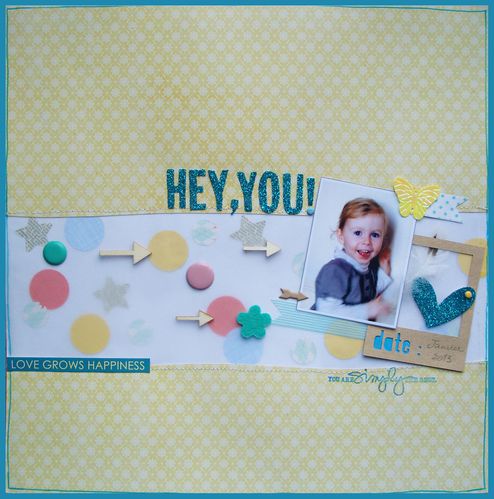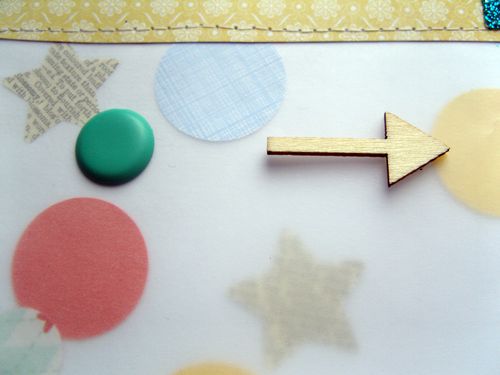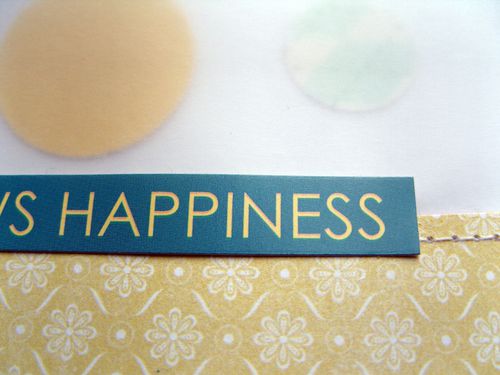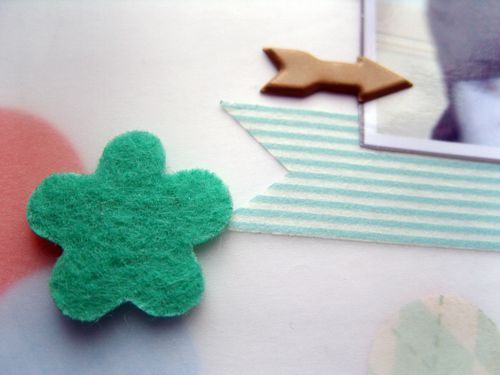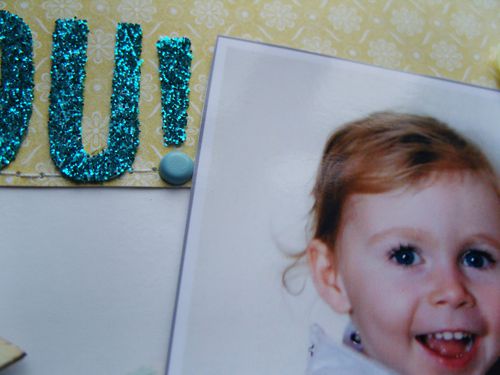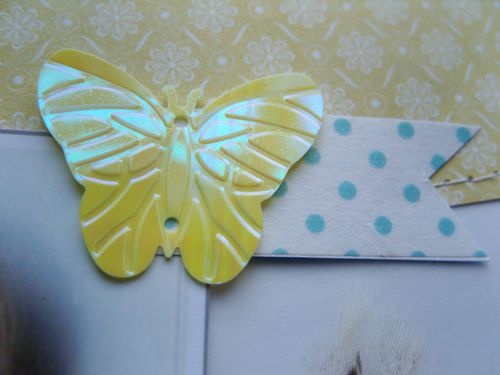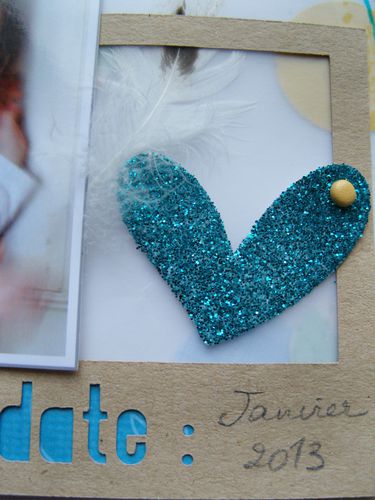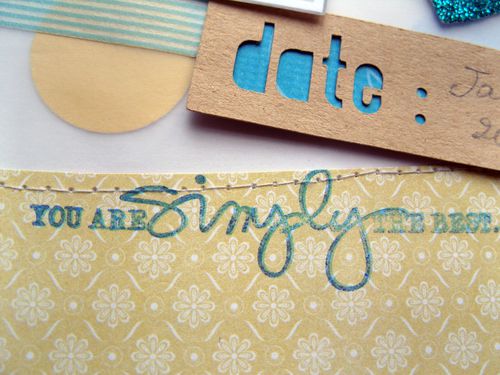 Matériel / Supplies :
- Designer Papers (My Mind's Eye, Rouge de Garance)
- Cardstock (American Crafts)
- Papier Calque, Paillettes / Vellum, Glitter (Folia)
- Perforatrices / Punches (Artémio, Carl)
- Die (Kési'Art)
- Polaroïd (GFCréations)
- Tampon / Stamp (Technique Tuesday)
- Encres / Inks (Colorbox)
- Flêches / Arrows (Studio Calico)
- Masking Tapes (Lovely Tape)
- Fleur en feutrine / Felt flower (K & Company)
- Sticker (Bella blvd)
- Brads (Toga, Hot Off The Press, Merci Lilou !

)
- Plume, Page de livre, Papier d'enveloppe, Carton d'emballage, Papillon de récup' / Feather, Book page, Envelope paper, Wrapping cardboard, Butterfly from my stash