29 octobre 2012
1
29
/

10
/

octobre
/

2012
19:40
Ce matin, en lisant mes mails, j'ai eu l'immense joie de découvrir que ma page "Sauvage" était le coup de coeur d'Alexandra S.M. sur le blog Scrap RDV !

Waouh !! C'est géant !! Je suis aux anges !!
Mercii beaucoup Alexandra !
When I read my emails this morning, I discovered that my layout "Savage" was Alexandra S.M.'s coup de coeur @ Scrap RDV !

Waouh !! I'm so happy !!
Thank you so much Alexandra !
*****
Voici ma page pour le 3ème round des ScrapZ'amies sur la boîte mystère avec : le lift d'une page d'une des modos du forum, un fond propre, sans tache ni tampon, des fleurs, des brads, des flipettes et du tissu (rubans acceptés) :
Here's my take for the 3rd challenge @ ScrapZ'amies with the following instructions : we had to copy a moderator's layout, a clean background without any drop or stamping, flowers, brads, photo anchors and some fabric (ribbons accepted) :
La magnifique page originale : Mélawi / Mélawi's beautiful layout :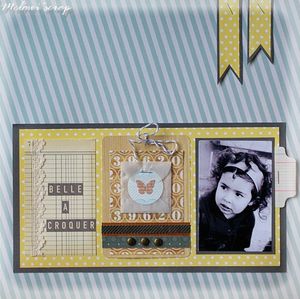 Et la mienne / And mine :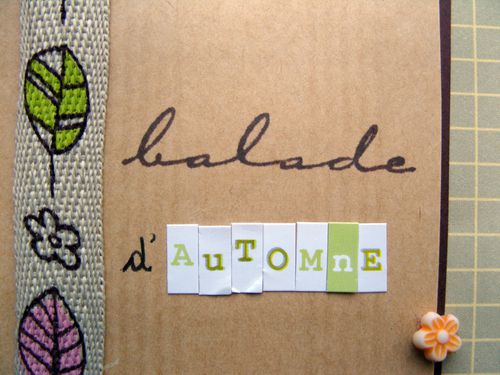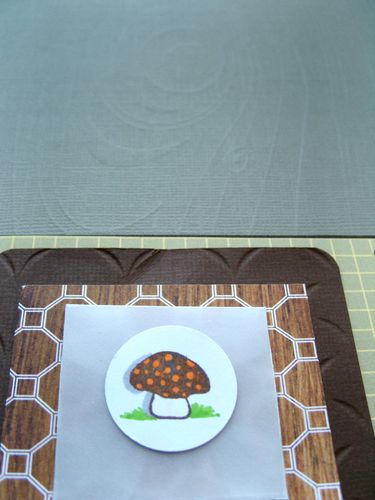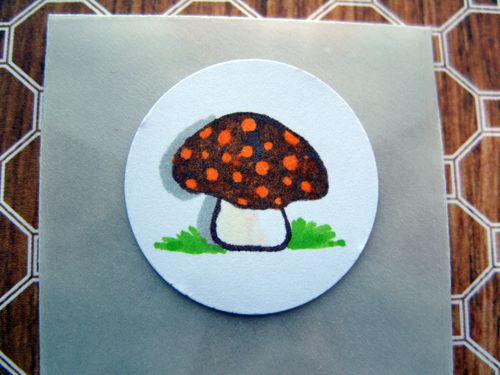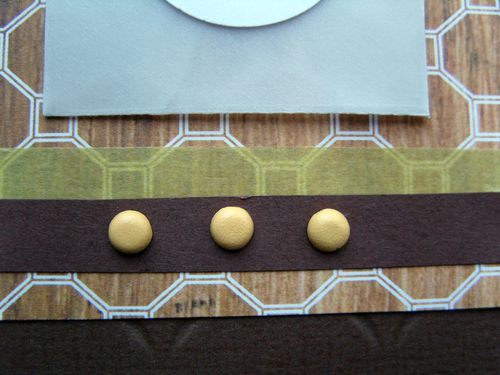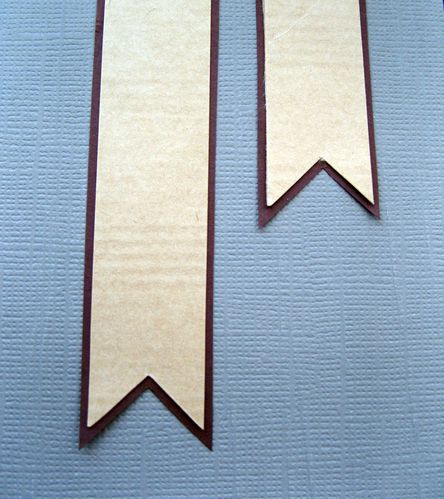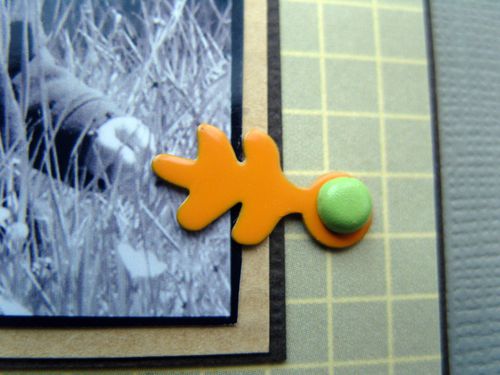 Matériel / Supplies :
- Cardstock taupe embossé bois, Cardstock embossé marron / Woodgrain embossed & Brown embossed CS (Core'dination)
- Cardstock marron / Brown CS (American Crafts - Neutrals)
- Cardstock Kraft / Kraft CS (Sultane Infocréa)
- Designer Papers (Kési'Art - Merci Lilou !

, Fanfreluches Designs, Clairefontaine - Pollen)
- Tampons / Stamps (Toga, Kési'Art)
- Encre marron / Brown ink (StazOn)
- Feutres à alcool / Alcohol markers (Néopiko - 2)
- Flipette, Brads & Alpha / Photo anchor, Brads & Alpha (Toga)
- Masking Tape (Lovely Tape)
- Sticker (7 Dots)
- Perforatrices / Punches (Artémio, Carl)
- Enveloppe calque faite main, Ruban & Fleur orange de récup' / Vellum handmade envelope, Ribbon & Orange flower from my stash